Gluten-free and lactose-free chocolate cake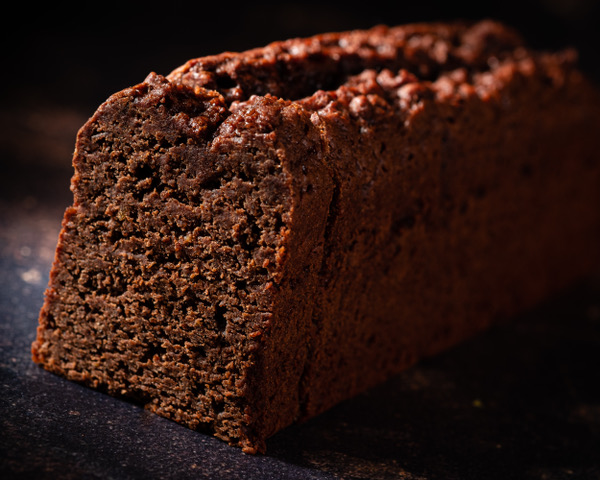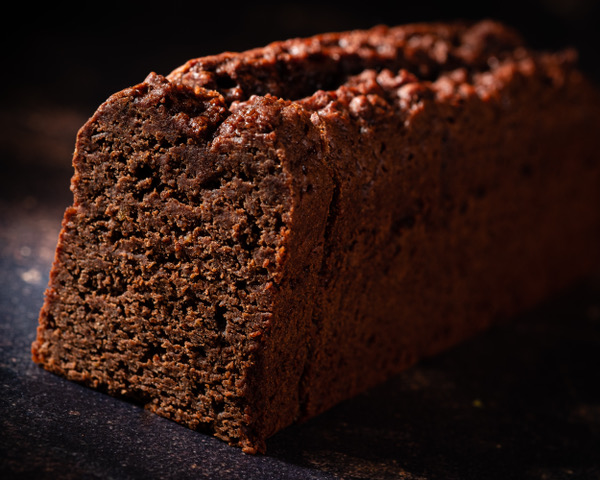 Today I want to share my gluten & lactose-free chocolate cake with you.
It has the same consistency as a classic cake, my kids absolutely love it!
| | | |
| --- | --- | --- |
| 104 g | 26% | Eggs |
| 71g | 17,7% | Caster sugar |
| 12 g | 3% | Invert sugar |
| 68 g | 17% | Grapeseed oil |
| 94 g | 23,5% | Couverture Galaxie noir 67% (Weiss) |
| 48 g | 12% | Gluten-free flour mixture |
| 2 g | 0,5% | Baking powder (Gluten-free) |
| 1,2 g | 0,3% | Salt |
| 400,2 g | 100% | Total |
Method: :
Mix eggs with sugars.
Melt oil with couverture to approx. 40°C and add into previous mixture.
Add gluten-free flour mixture, baking powder and salt.
Pour mass into Geoform cake tins from de Buyer 3210.24 (perforated) or 3211.24 (non-perforated).
Bake at 150°C for approx. 35 minutes.
Unmould hot out of the oven and leave to cool.
Démouler à chaud et laisser refroidir.
The sugar: It is possible to change for any other type of sugar (coconut sugar, raw 'unrefined' sugar, vergeoise) but the added flavours needed to be taken into account.
Invert sugar: It is possible to replace the invert sugar with honey if you have a hard time finding it.
The chocolate: can be changed with 70% or even another brand without effecting the final result.
Gluten-free flour mixture: this can be a home-made version or a bought premix.
Size of the mould: This recipe has been calculated for a Geoforme (de Buyer), but if you have a larger cake tin you will need to recalculate (possible double the recipe).
In this case, the baking temperature remains the same, but the baking time will be longer (around 50 to 60 minutes).
Mixing: When mixing the cake batter, do it in a bowl with a whisk (without incorporating air into the batter) by hand.
The oven: Take care to preheat the oven before placing the oven to ensure that the oven is at 150°C. The temperature might need to be adapted depending on the oven used.
Baking: After 20 minutes of baking, open the door and cut the tops of the cake so that it opens up nicely on top.
If you have over baked your cake it is possible to wrap with cling film when it is still hot so that it retains the moisture.
The cake tin: It is always better to line the cake tin with baking paper in order not to have any surprises when unmoulding.
Wipe the interior of the mould with oil before placing the sheet of baking paper so that it sticks well.
If you take another shape the baking times might need to be adjusted (larger mould, longer baking time).
Conservation: Store the cake in an air tight container at room temperature. It is also possible to freeze the cake to eat it later.
[printfriendly][DISPLAY_ULTIMATE_SOCIAL_ICONS]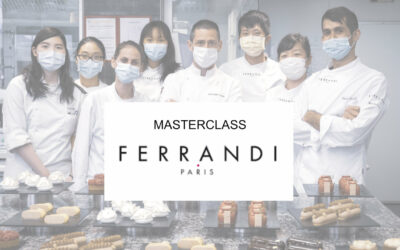 Richard Hawke present a masterclass withinternational students in FERRANDI PARIS. The theme was totally vegan and gluten-free pastries, a very broad topic for a 2-day
masterclass.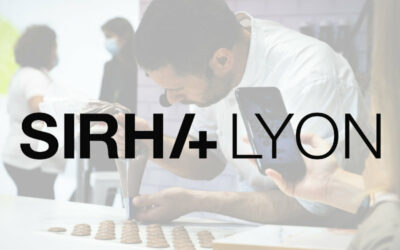 Flashback to my amazing experience in SIRHA 2021 …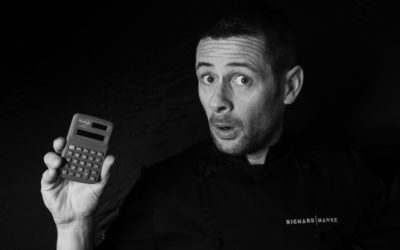 We all have our different techniques, habits and preferences when it comes to cooking or pastry. For me, I live to work and talk in percentages for my recipes. So, in mine, each weigh has a percentage of the total weight. There are numerous advantages. For example,...